This is the course website for Lin611: Quantitative Methods in Linguistics, taught in the Spring semester of 2023.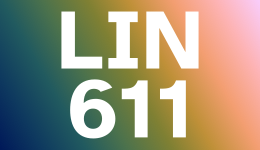 Notes from in-class will be listed below. Other important information:
Please read the syllabus

The course textbook is Winter, B. (2019). Statistics for linguists: An introduction using R. Routledge. ISBN 978-1-138-05608-4

Keep an eye on the course Canvas Shell for announcements and assignments.